CellSens DataMart
Insights at your fingertips
Network Intelligence Made Simple
Build detailed performance reports and dashboards from any technology, network element or network vendor.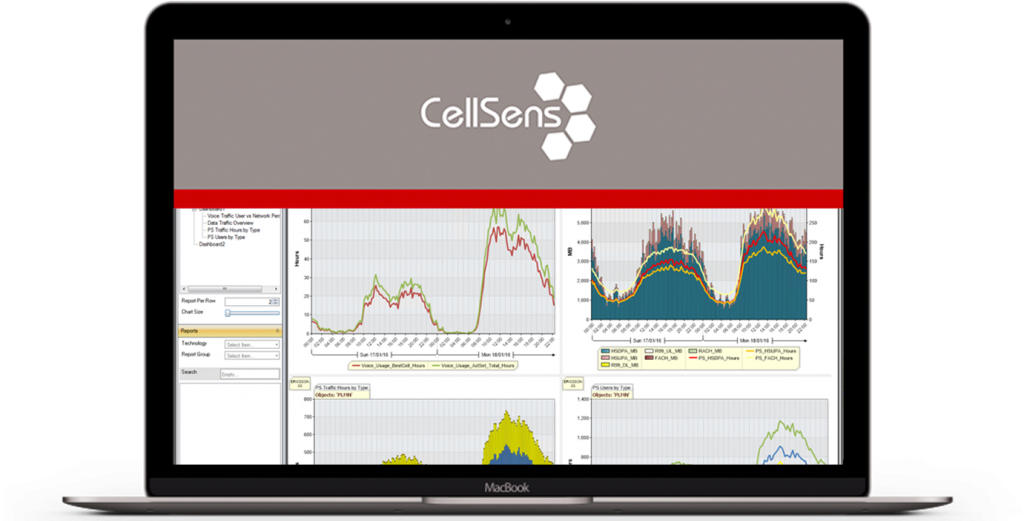 Single Dashboard
Mix and match vendors and technologies in the same dashboard.
Access to all counters
Suitable to query any counter, raw or aggregated data in the database.
Automated reports
Schedule and export automated reports.
Performance Management
Independent of vendor, technology layer or data format, our DataMart software client (CDM) lets you quickly visualize all available information from your NE's.
Key Features
Lightweight, quick access to all PM data
Drag and drop report building
Multi-technology dashboards
Easy scheduling
KPI building
Key Benefits
Report generation for scheduled reporting
Ad hoc PM analysis
Detailed counter analysis
Personalized dashboards
Customer Experience Management (CEM)
A dedicated module that enables users to create projects based on continuously collected trace files.
Key Features
CellSens parsers can decode Huawei 3G PCHR for any RAN release as well as Ericsson GPEH
All data available in PCHR/GPEH is presentable in the CellSens GUI, providing means to do failed call analysis, radio analysis, message flow visualization, etc…
Key Benefits
Trace information allows for the possibility of customer specific detailed radio data, enabling advanced troubleshooting